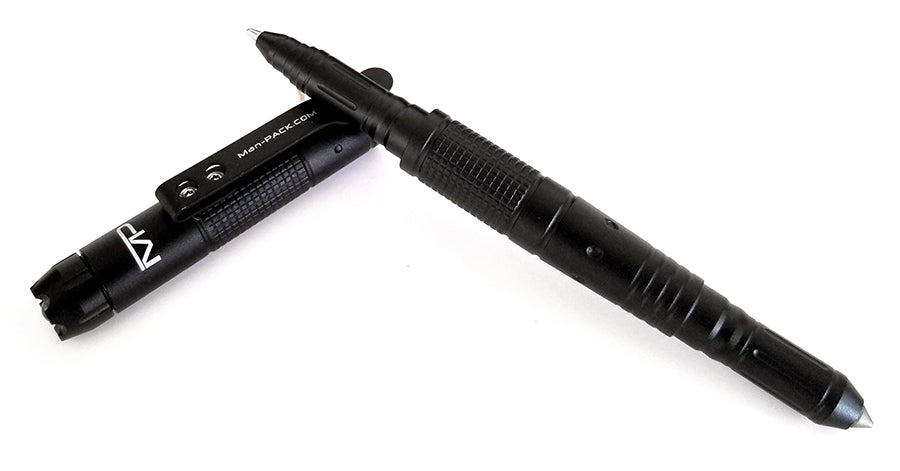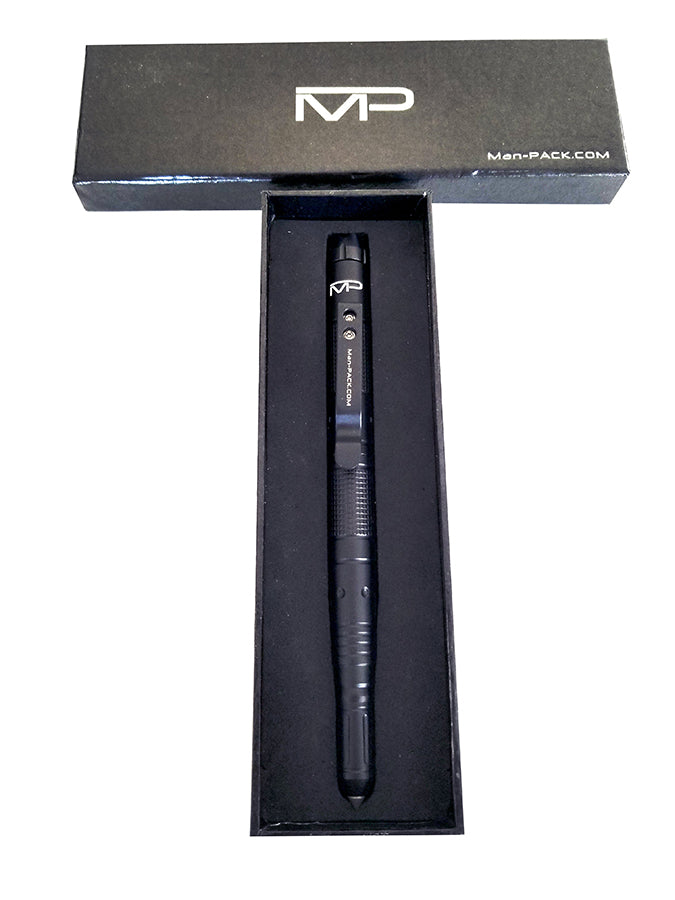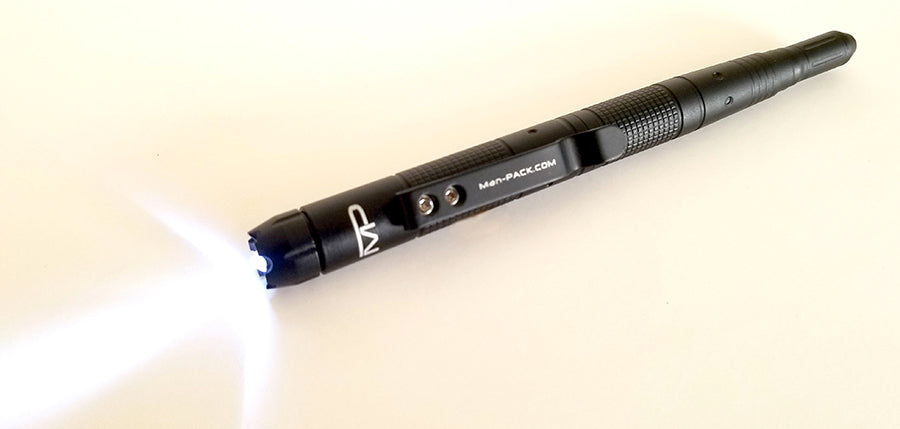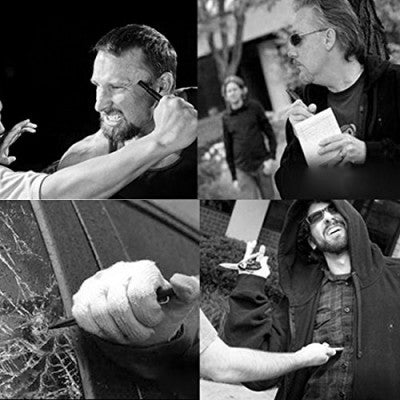 "DEFENDER" Tactical Pen
"DEFENDER" TACTICAL PEN LIGHT
Ultra Durable Aircraft Aluminum and Carbide Tip Glass Breaker Pen with LED Flashlight and Writing Tip
The "DEFENDER" pen includes free BUILT-IN Features including a Bright LED Tactical Flashlight + Integrated Glass Breaker + Rugged Belt Clip + It's Fisher Space Pen Refill Compatible! 

PERFECT-SIZE FOR CONCEALMENT, SELF-DEFENSE, AND EVERYDAY CARRY! - Looking for the ULTIMATE portable self defense / tactical tool for yourself, wife or daughter, friends, or as a gift for someone you love? You're Gonna LOVE this tactical pen! At just 6.5 inches, your new pen is convenient, lightweight, and multi-functional. 

BUILT. LIKE. A. TANK. - You'll NEVER have to worry about the "DEFENDER" Tactical Pen letting you down when you need it most. Rest-Assured that your Awesome New Pen is built to the highest military, swat team, & police-grade specs. Best of all, if something ever breaks, we offer you a LIFETIME WARRANTY!